Quick Product Links
---
Data Integration, Replication, and Migration
---
---
Emulators
SEDIT is an editor that emulates the mainframe XEDIT and PDF editors, providing users with a familiar editing environment under UNIX and Windows. SEDIT provides both character-based and GUI-based editing modes.
S/REXX is a macro language that emulates the IBM mainframe REXX language on UNIX and Windows systems. S/REXX can be used to create macros for SEDIT, perform system administration functions, and develop applications.
Additionally, the S/REXX Debugger is a GUI-based debugging environment for the S/REXX macro language. The S/REXX Debugger allows the user to step through the execution of S/REXX programs, locating and fixing bugs.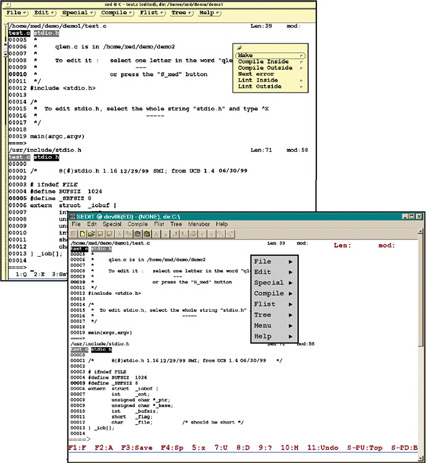 Download a Trial
To download a free 30-day trial of SEDIT and S/REXX, please click here.